Welcome to R&S Northeast
Pharmaceutical wholesaler
---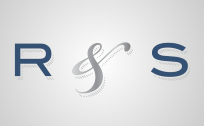 R&S Northeast, LLC, formerly Dixon-Shane Drug Company, has been a supplier of Brand and Generic Pharmaceuticals, Medical Supplies, OTC's, Legend and Contraceptive products since 1973.
R&S Northeast operates as a national drug wholesaler located at 10049 Sandmeyer Lane, Philadelphia, Pennsylvania 19116. The company believes that it competes successfully on the basis of customer service and careful selection of niche markets.
Contact us toll free at 800-262-7770 or fax us at 215-673-8054.
Questions & Concerns? Email us: customerservice@rsnortheast.com
Fill out the R&S Customer Service form click here